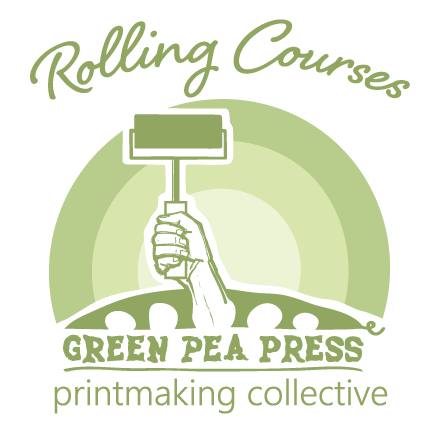 Workshops
Rolling Course Registration
Thursdays from 6:30-8pm beginning September 5
$70/month
We are excited to announce our new Rolling Courses schedule!
We will now be offering long-term printmaking classes throughout the calendar year. Classes will be held on a weekly basis, covering a range of media and skills. An instructor will guide you through projects, with different "Feature Teachers" sharing their expertise throughout the semester, introducing new techniques to help you build upon your skills.

Our first course in this series will be Introduction to Printmaking facilitated by GPP Member Renee Lowder with Feature Teachers Sooz Knowles, Robbie Hood, and Rachel Lackey. This course will cover designing for, carving, and printing with linoleum; letterpress typesetting and printing; and bookbinding methods. We'll delve into details such as paper, ink, and tool selection and maintenance, and schedule field trips to visit studios and businesses of other local printmakers.
Our classroom environment is welcoming and encouraging, perfect for beginners or those who are looking to hone their skills and establish a regular art practice.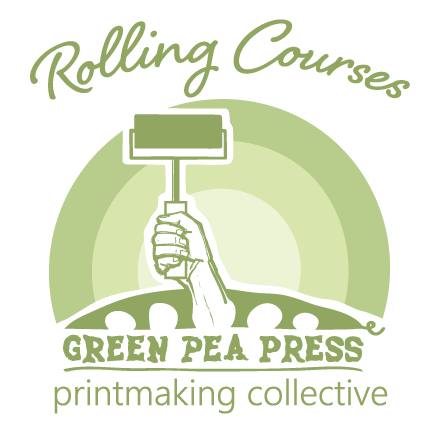 Additional Info
Registration Procedure
The $20 registration fee gets the ball rolling for a monthly subscription in a Rolling Course class. Once you've submitted your Registration Fee and contact info, we'll send you the Rolling Course contract and bill the first month's $70 subscription fee.
Once we have your signed contract and payment, you're ready to roll! Thereafter, you'll continue to pay a monthly fee to attend the course each week, for as long as you want to keep it rolling.
If we do not receive the minimum number of signups within one week before the Rolling Course is scheduled to begin, we will push the start date back until enough students are enrolled. Those who have registered will be kept in the loop, and the fees will apply to the actual start date of the class.